An Engagement Ring is a persevering image of affection and dedication, and a Solitaire ring is chosen to refine and enhance the jewel set in it. Here at Eminence Jewels, we offer a broad selection of Solitaire Engagement Rings, each with their own particular arrangement of attributes.
These conventional styles are most perceived by a slim metal band, with the precious stone held in a four or six hook setting. Exquisite in their effortlessness, they are intended to consistently supplement and attract attention to the singular precious stone. Splendidly emphasising the size and natural magnificence of the stone, these styles match well with an extensive variety of Diamond shapes.
The correct Ring is a significant personal decision: if the Collection of Solitaire of Engagement Rings do not match your needs, Eminence Jewels will be pleased to make a bespoke ring to match your dreams.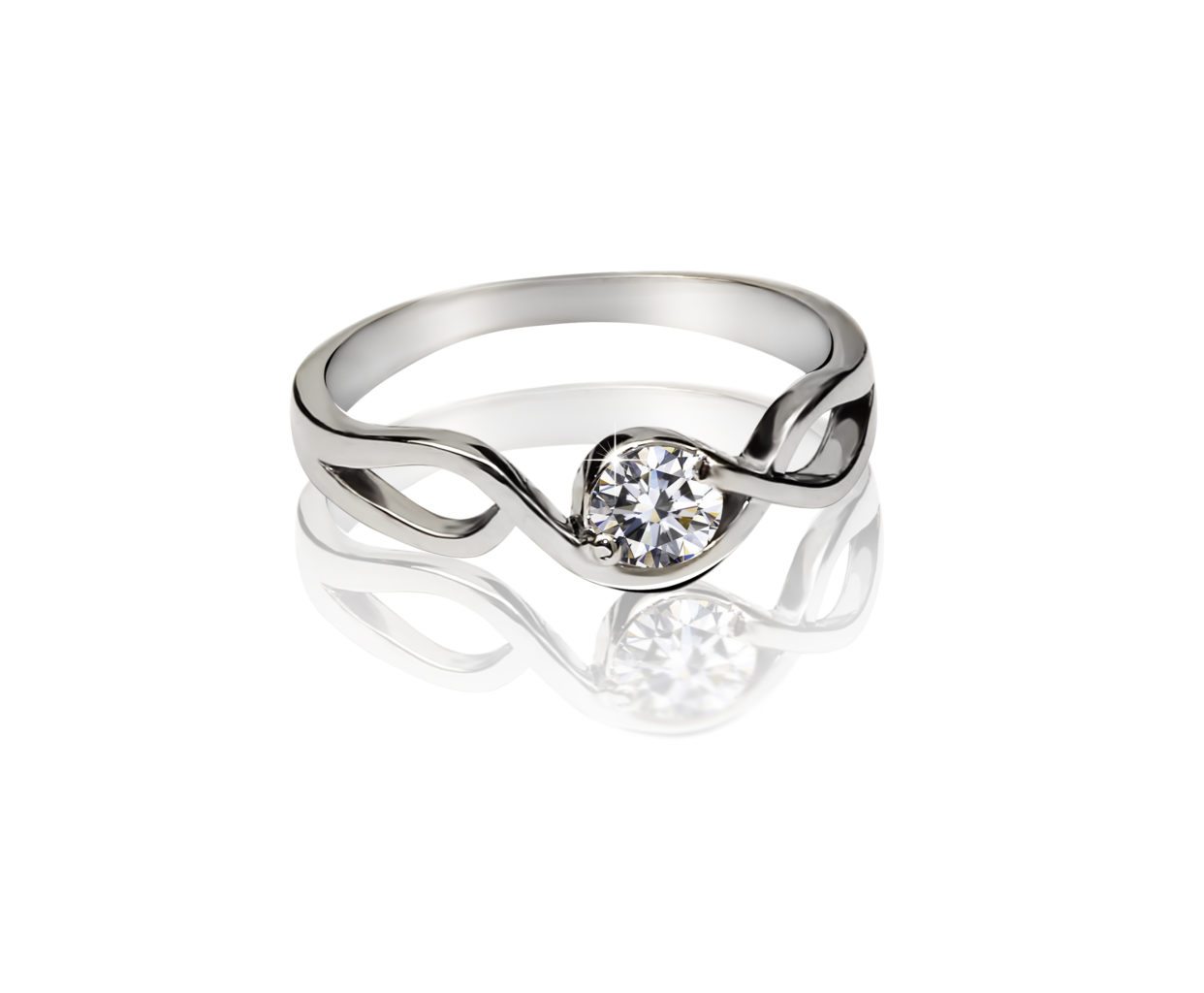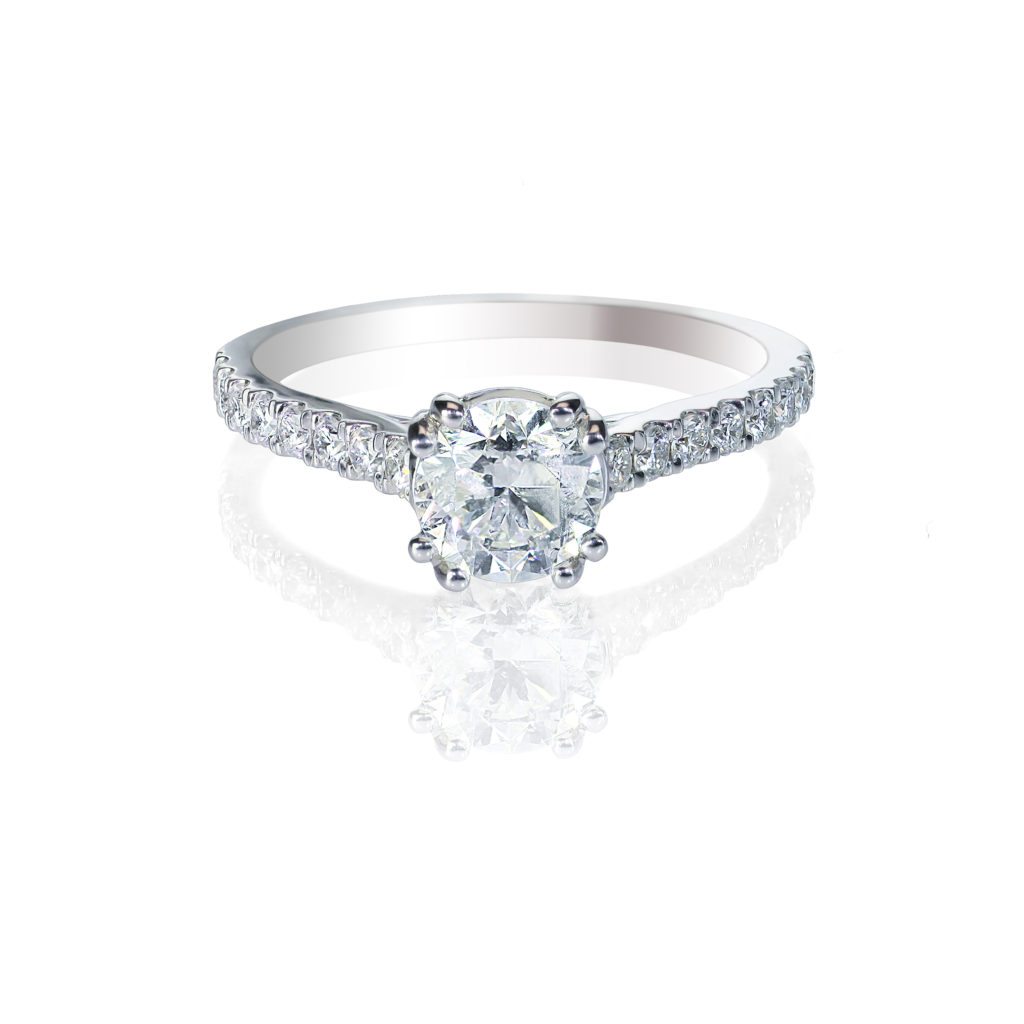 The elegant expansion of Diamonds to the shoulders of your Engagement Ring is a style that traverses a very long time of gem design. Making lavishness and further Brilliance to your Engagement Ring, our Collection of Diamond Band Engagement Rings were intended for those that like that additional touch of excellence.
With a variety of designs, our craftsmen in Belgium and India assemble these rings. Be sure to pick a Diamond Band Engagement Ring to suit your personality and truly symbolise your Love.

The Exclusive Collection unites a wide range dazzling styles with quality and craftsmanship befitting the most prized ring: the Engagement Ring.
Whatever your style, your chosen Exclusive design, matched with your preferred Diamond Shape and metal will be a delightful, long lasting reminder of the moment you fell in Love and a symbol of affection you share with your partner every single day.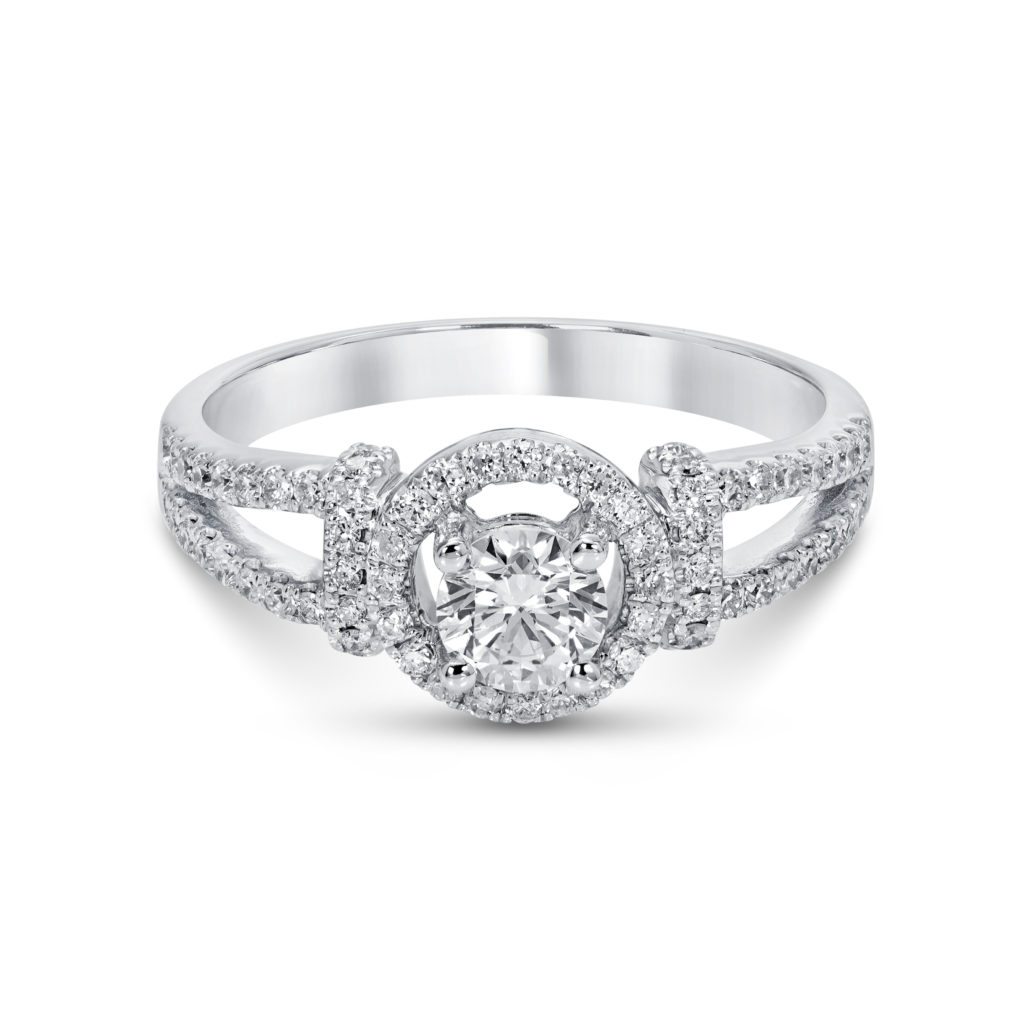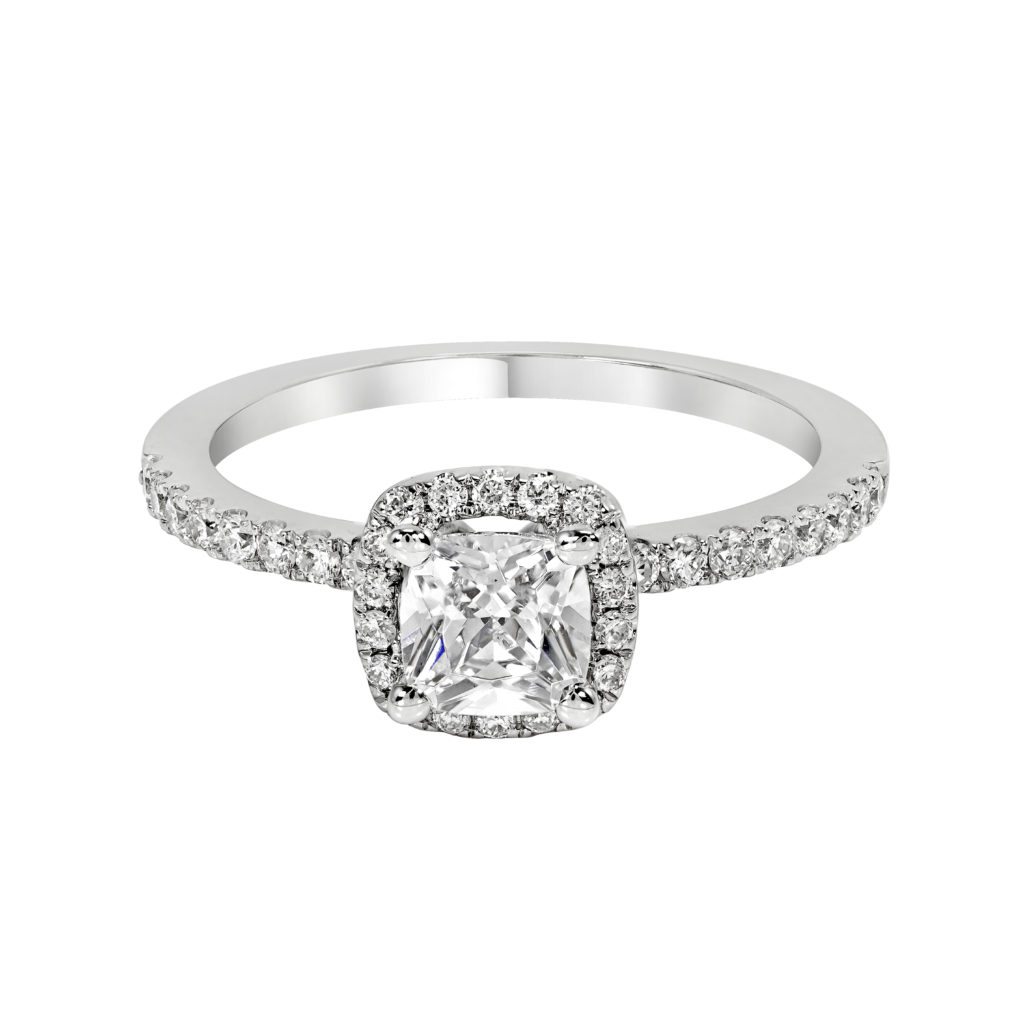 Our Collection of Halo Engagement Rings give an excellent encompass to your chosen centre Diamond like the warm grasp of your relationship. An extraordinary method to enlarge littler centre stones, or the ideal feature of bigger jewels, our choice of rings has the style and shape for everybody.
Should you require a specific style or outline for your Halo Engagement Ring, our bespoke team are there to manage you through the outline procedure to guarantee your fantasy ring turns into a reality.

Trinity
Each relationship is unique, and each engagement significantly more so. A set of three Diamond stones is the ideal ring that sybolises love and adoration. This is an excellent choice to have for an Engagement Ring as an alternative to a Solitaire Diamond. "Why have one when you can have three?" - Displaying three stones one next to the other provide a bold emphasis on both the Diamonds and Ring.
Every Trinity ring is created with an exquisite metal band which holds the three precious stones next to each other. These rings are altogether yours to make; pick your favoured shape, metal style and carat weight to guarantee that the completed design is as unmistakable as the relationship it speaks to.