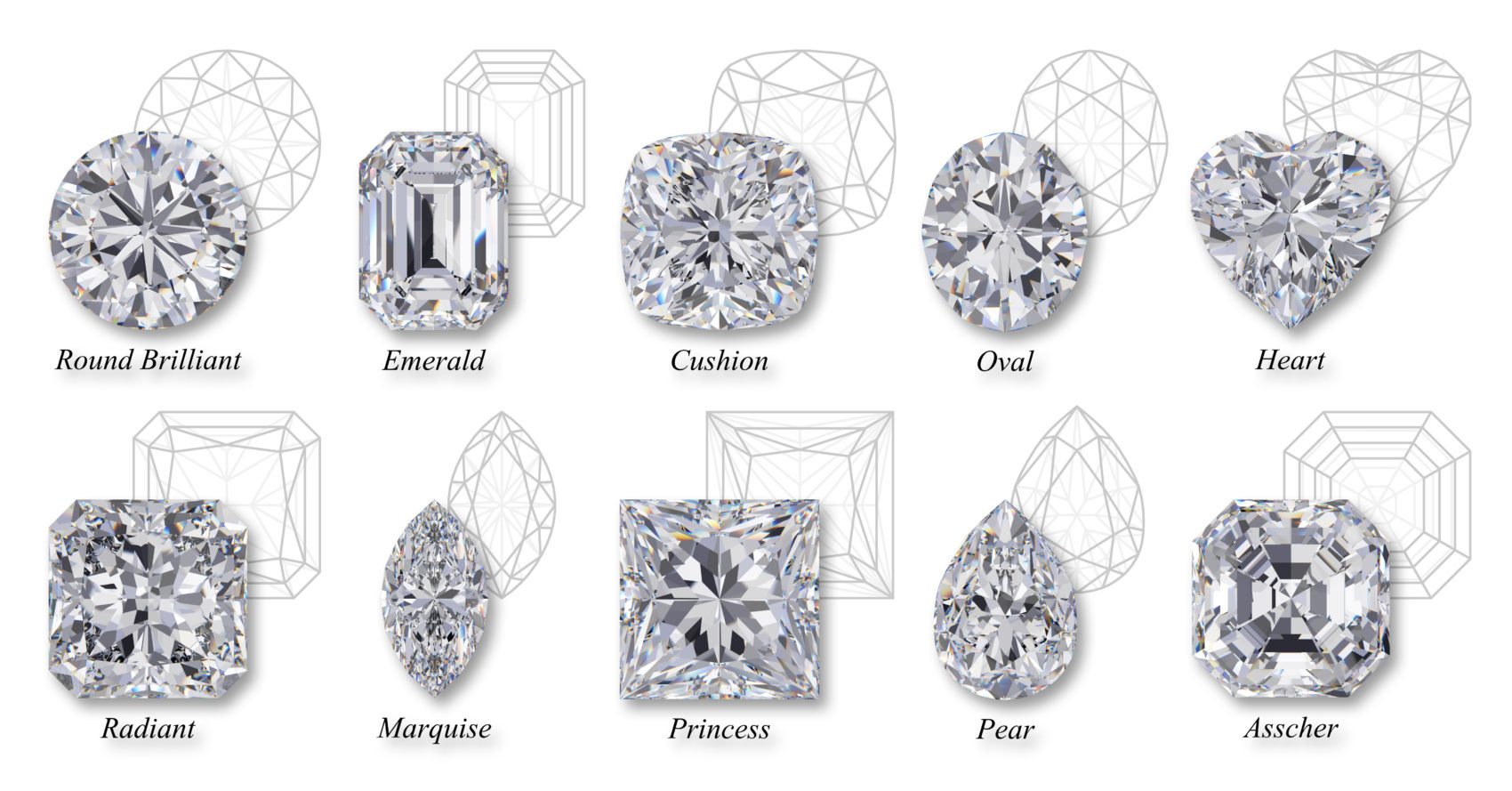 The most widely recognised and exemplary cut also known as Round Brilliant – round diamonds are by far the most popular diamond shape for Engagement Rings accounting for more than 75 percent of all diamonds sold around the World.
If charm is one of your personality traits, then look no further than a Emerald cut. A rectangular shape with long, lean aspects stretching out down the sides, it presents a large table that shows off the stone's clarity better than any other shape.
A standout amongst the most mainstream precious stone shapes a century ago, Cushion cuts relate to Love and Romance, and are ideal for the individuals who think about clarity.
Like Round jewels, Oval precious stones have an astounding splendor. Indeed, even and symmetrical, this shape is prevalent as a solitaire among those with littler hands or shorter fingers, on the grounds that the Oval's stretched shape gives the hallucination of length to the hand, bringing about thin looking fingers.
The individuals who want to wear their hearts on their fingers will fall for a definitive image of romance and nostalgia, the Heart shaped Diamond. Rarely used for Engagement Rings, but more of a unique choice who choose this shape a symbol of affection.
Elusive and not normally utilised for Engagement Rings because of its shortage, a Radiant Diamond weds the rich fabulousness of the Emerald shape with the brilliance of the Round, bringing about an rare sparkly square with trimmed corners.
A tapered Oval cut with rounded sides and points at both ends. This shape is sensational, much like the ladies who wear it. This smart cut can likewise look bigger than it really is, and because of its prolonged shape, can influence fingers to look thinner. It is optimal for those hoping to boost carat weight, and for the individuals who like a little extravagance once in a while.
Fun and feminine, the Princess cut is commonly worn as a solitaire Engagement Ring and is the second most prominent shape, after the Round.
Prominent amongst Pendants and Earrings, the Pear shape is also an exceptional and fantastic stone to don for Engagement Rings, and can be more lengthened, contingent upon your preference.
Made in 1902, this shape was well known through the 1930s and now known to be a unique and vintage diamond shape to have. Indistinguishable to the Emerald cut, with the exception that this dazzling shape is square, the Asscher is striking and sensational.